COVID-19 stimulus
Stimulate yourself with instant asset write offs.
Take advantage of instant tax write offs now!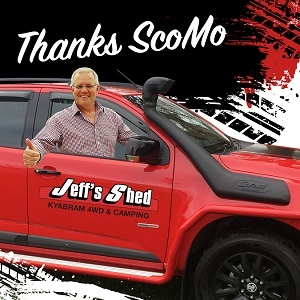 Purchasing a new work vehicle? We work with all the local dealerships to deck out your vehicle so it's included in the new cost:
Pedders GVM upgrade
Dobinsons suspension
Airbag Man air bags
Aluminium lightweight MNF tray body
Clearview extension mirrors
Tradesman and Rhino Rack roof racks
AWL and Sammitr (SMM) canopies
Darche and Howling Moon awnings
And heaps more!
We also sell your future site office, accommodation and trailer:
Trailers with cages
Slide-on campers
Hybrid off-road campers.
Your $150,000 write off is only limited by your imagination!
This is the Govnment's Economic Response to the Coronavirus
What
When
More info

Increasing the instant asset write-off (business)

Lifting the threshold to $150,000 (from $30,000) — and making more businesses eligible to use it.

Immediately, until 30 June 2020

Backing business investment (business)

Offering businesses a time-limited incentive to invest, by accelerating depreciation deductions.

Immediately, until 30 June 2021
Link to Government info

Stimulus payments (individual)

One-off payment of $750 to social security, veteran and other income support recipients and eligible concession card holders to support confidence and domestic demand in the economy.
From 31 March 2020
Make sure you get your own financial advice first, but we rekon this is a great opportunity to get yourself decked out!