SSB Truck and Tractor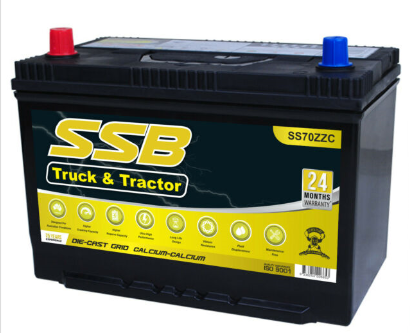 FREE Battery Testing and Delivery in the Kyabram, Merrigum, Mooroopna and Shepparton areas.
SSB Truck & Tractor Batteries are the most powerful & reliable truck batteries in Australia and are fast becoming the first choice battery for trucks, freight companies, farmers, mining, companies, bus companies and government departments across Australia. SSB Truck & Tractor Batteries are purpose designed and manufactured to handle the increasing demands of heavy duty modern trucks and harsh Australian conditions. With unique state of the art fluid displacement technology and durable vibration resistant Marine Grade Die Cast Grid plates SSB offers industry leading reliability and performance for the commercial sector.