Roof Racks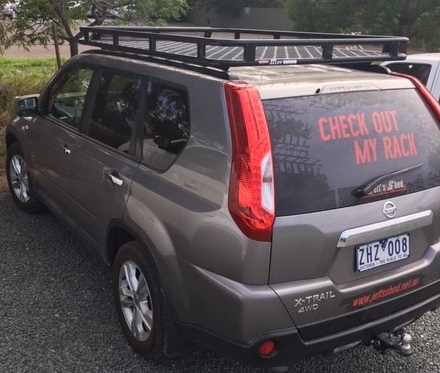 Jeff's Shed are authorised agents for Tradesman Roof Racks and Rhino Rack.
Tradesman Roof Racks are Australian made and built to last.
Tradesman Roof Racks have been manufactured in Victoria since 1978. Tradesman Roof Racks are specialist roof rack manufacturers and build roof racks to meet our customer's individual needs at a competitive price. All of Tradesman Roof Racks are manufactured at a Bayswater factory and they are now one of the last remaining roof rack suppliers manufacturing in Australia.

Tradesman Roof Racks source raw materials from local suppliers and use modern metal cutting, forming and welding techniques and efficient production processes to produce cost effective products for commercial, off-road and SUV use.
Tradesman Roof Racks manufacture six models of roof racks in sizes to fit a wide range of vehicles. Each of the models (except the Flat-Deck and Trade-Max) are available in different styles:


Basket (with all four side walls)
Open ends (with side walls only)
Flat-Deck (no walls).

The Oval Alloy and Oval Steel roof racks are also available in a roof-top tent style which has three walls and a mesh floor at the front and space at the rear to place a roof-top tent.